Be among the first to experience the future by downloading the XenServer 8 Public Preview*
* XenServer 8 Preview is not supported for production use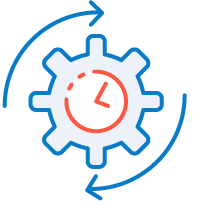 Do more, for less
XenServer 8 Standard Edition customers now have access to features previously only available within the Premium Edition:
Zero-downtime live patching
PV Tools delivered via Windows Update
Management agent auto-update of PV Tools
Conversion Manager for conversion of ESXi VMs to XenServer
For customers who want to virtualize workloads, XenServer is a trusted, affordable and easy to use on-premises hypervisor solution.
You no longer need to login to download software. Now, whether you're interested in the Premium, Standard or the new Trial Edition, there is only one version to download.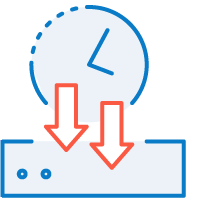 Frequent updates
Leveraging a new CI/CD design enables quicker delivery of new features than was previously possible.
All future feature development will take place on this new XenServer 8 stream.
Lightbox Content [Download Agreement]

Use edit bar to hide/show content
Download Agreement
Export. You are advised that this Software is subject to the U.S. Export Administration Regulations (EAR), as well as restrictions under U.S. economic sanctions laws and regulations. You shall not export, reexport, import, transfer, sell, lease, supply, or allow access to or use of this Software contrary to U.S. or other applicable laws, whether directly or indirectly, and you shall not assist or facilitate others in doing any of the foregoing. You represent and warrant that you are not (a) subject to U.S. export restrictions or sanctions or otherwise ineligible to receive the Software under applicable law; (b) located or ordinarily resident in, or employed, owned, or otherwise acting on behalf of an entity located or headquartered in, Belarus, Cuba, Iran, North Korea, Russia, Syria, the Crimea region of Ukraine, the so-called Donetsk People's Republic (DNR) region of Ukraine, the so-called Luhansk People's Republic (LNR) region of Ukraine, or any other country or region to which the United States has embargoed goods; (c) an official, employee, agent, or contractor of, or directly or indirectly acting or purporting to act for or on behalf of, a government, political party, or other entity subject to U.S. sanctions/embargo; or (d) part of the national armed services, national guard, national police, or a government intelligence or reconnaissance organization in Belarus, Burma, Cambodia, China, Russia, or Venezuela; or otherwise a military end user or military-intelligence end user in the aforementioned countries under U.S. law, such as by developing, producing, maintaining, or using military items. You agree not to use or transfer the Software to or for the benefit of any sanctioned or prohibited person or for any prohibited end use under U.S. law, including those relating to certain nuclear, chemical, or biological weapons, missile, rocket system, unmanned air vehicle, military or military-intelligence, supercomputer, or semiconductor manufacturing end uses/users, unless authorized by the U.S. Government by regulation or specific license. You acknowledge it is your responsibility to comply with any and all export, import, and sanctions laws and that Cloud Software Group, Inc has no further responsibility after the initial distribution to you within the original country of distribution.